My first experience with both cable and premium TV, was after N's and my first move together in 1981. I have to believe that it was an area like the Oregon coast that helped start cable TV. The two of us never had to rely on antennas during our short 3 years on the coast, but I can't imagine the reception was good enough to do anything but frustrate a viewer. (Of course, the majority of us are spoiled now--when it comes to a crystal clear picture.)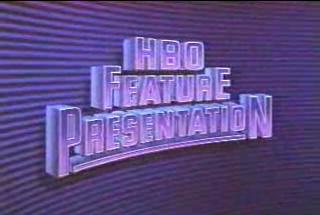 HBO was included at no additional charge. Wow! Not only did we have cable (which I'd never heard about before our move), but a premium channel--whatever that was. My experience in this department was nil. The 8 page, 4x5", glossy, colorful, HBO guide was sent to us in the mail along with other channel information. I have a vague recollection of a Disney film about a seal being the first HBO offering we viewed and viewed and viewed. The channel was in it's infancy--offerings were few and repeated often. Oh! I nearly forgot to mention that it didn't even begin airing until 5 PM. But who cared! There were movies! Transmitted right into our very own TV!
I can't remember ever paying extra for HBO while we lived at the coast. I do remember enjoying a few mini-series, many movies and Fraggle Rock, but I don't recall ever paying extra for the service. When we moved to Roseburg, the cable cost more AND HBO was not included. Whenever the notice arrived in our bill that a free weekend was coming up, we'd rent a VCR and recorded everything that looked the tiniest bit interesting.
Television/cable has changed since then, but quality programming is still a challenge to find. When a gem of a program is created, news spreads quickly via word of mouth from friend to friend. Although, instead of sharing this news in all the places we used to get together with other humans, it happens more often on social media.
This past weekend, daughter Fran discovered that Showtime was having a free preview. Since she relies on cable for her entertainment/distraction, she's much better at mining it for view worthy offerings. Although, her taste isn't always in line with ours. She decided to give the series, "The Big C", a try. All three of us were hooked for the rest of the weekend. The story is wonderfully written and the characters were well casted and well played. She worried (because of the subject matter) that the program would be too maudlin or sad to be entertaining, but that wasn't the case. There were tears, but only in the last couple of episodes. Keep it on your radar, whether you subscribe to the channel or if you like to take advantage of it during preview weekends.